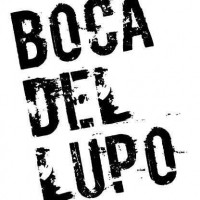 Led by Artistic Director Sherry J. Yoon and Artistic Producer Jay Dodge, Yoon is a co-creator and director of the company's original productions and Dodge's writing, performances and designs are central in Boca del Lupo's shows. During the tenure of the pair, the company has received numerous awards including Jessies for Outstanding Design, Outstanding Production, Significant Artistic Achievement and Outstanding Performance; the Critic's Choice Award for Innovation; and the Alcan Performing Arts Award.
Boca del Lupo's mission is to create and present extraordinary performances in unconventional spaces. The company consciously collaborates with artists diverse in culture and practice, and seeks to engage intergenerational audiences in the Metro Vancouver area. We believe in providing equal opportunities to a diversity of artists and individuals in both emerging and leadership positions. We are devoted to accessibility and we work to broaden the participation, perception and importance of contemporary performance within the multiplicity of Canadian cultures.
For Boca del Lupo, collaboration is the core tenet of our creativity. Working across cultures and disciplines our productions are energized by the collision and confluence of difference. Since our inception in 1996, our artistic focus has been one that explores cultural hybridity and interdisciplinary through consciously convening artists from diverse backgrounds and giving them voice within the work through our established processes. We also have a well-established track record in touring, a strong level of engagement with our professional arts services organizations and meaningful outreach into the community. We proudly take our place as a theatre company that relentlessly expands creative possibilities through unprecedented innovations and partnerships with a repertoire that includes 50 original creations and unique presentations which now includes our annual Micro Performance Series and our social enterprise, MediaLab.